Guided by our mission statement "to be prime in setting examples for the African business environment by delivering undiluted and utmost value..." PrimeWash was established in the year 2007 and has since then associated itself with the use of the world's best machines and latest technology for the treatment of our clients' clothing.
Though the eagle commenced its flight in the center of Port Harcourt [Head Office], it spread its wings to other parts of the city. We've got [our Modern Office] at Peter Odili road, [our Collection Centre at Artillery], branched into Industrial Cleaning (PrimeWash EnviroCare Centre), and has finally landed in the heart of these cities FCT Abuja, Uyo and Bayelsa.
You demand exceptional service, we deliver it!

In these cities, we are located inaccessible parts of town, with ample parking space; recurrently treated water to avoid contamination of your fabrics, roomy work areas to offer pleasant conditions. And of course, our warm and friendly personnel. ALL CLEANERS ARE NOT CREATED EQUAL! Bring your garments to us and be primely cleaned!!!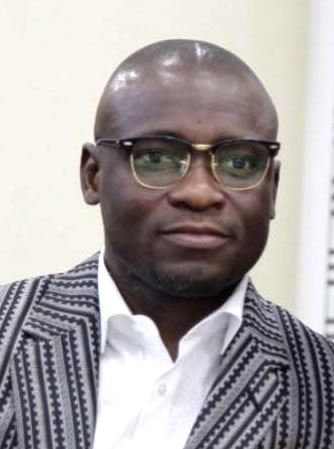 Perez Peremelade Araka
PhD, FNSE, FABS
---
Perez Peremelade Araka is the MD/CEO of PrimeWash Limited. Graduating as the best student of the class, Dr. Araka obtained a Bachelor of Technology Degree in Agricultural Engineering from the then Rivers State University of Science and Technology (now Rivers State University), Port Harcourt in 2001. His undying quest for further studies led him back to the same institution where he bagged Masters degree and PhD, both in Environmental Engineering, in 2010 and 2019 respectively.
Upon graduation, Dr. Araka gained employment in J.T.I. Organizations Ltd; a private indigenous Marine and Oil Services firm, before venturing into the entrepreneurship space. His professionalism and vast experience are supported by his fellowship, membership and affiliation to several indigenous and international professional bodies including The Council for the Regulation of Engineering in Nigeria (COREN), The Nigerian Institution of Agricultural Engineers (NIAE), The Nigerian Institution of Environmental Engineers (NIEE) and American Society of Agricultural and Biological Engineers (ASABE).
He is also a Fellow of The Nigerian Society of Engineers (FNSE) and The African Business School (FABS).
Perez is an ardent scholar who has to his credit, several technical and conference papers published or presented at both local and international academic journals and conferences. He is an astute Business Coach and Speaker in many local and international conferences, conventions, seminars and workshops. He is a passionate and excellent business mind, as exemplified in most of his business interests. He sits on the Boards of several companies, presiding over and managing the delivery of excellent projects, products and services.
Dr. Perez Araka is widely known for his passion towards the development of youths and young people.
He is joyfully married to his lovely heartthrob, Greamba and he has a beautiful daughter, Chloe.